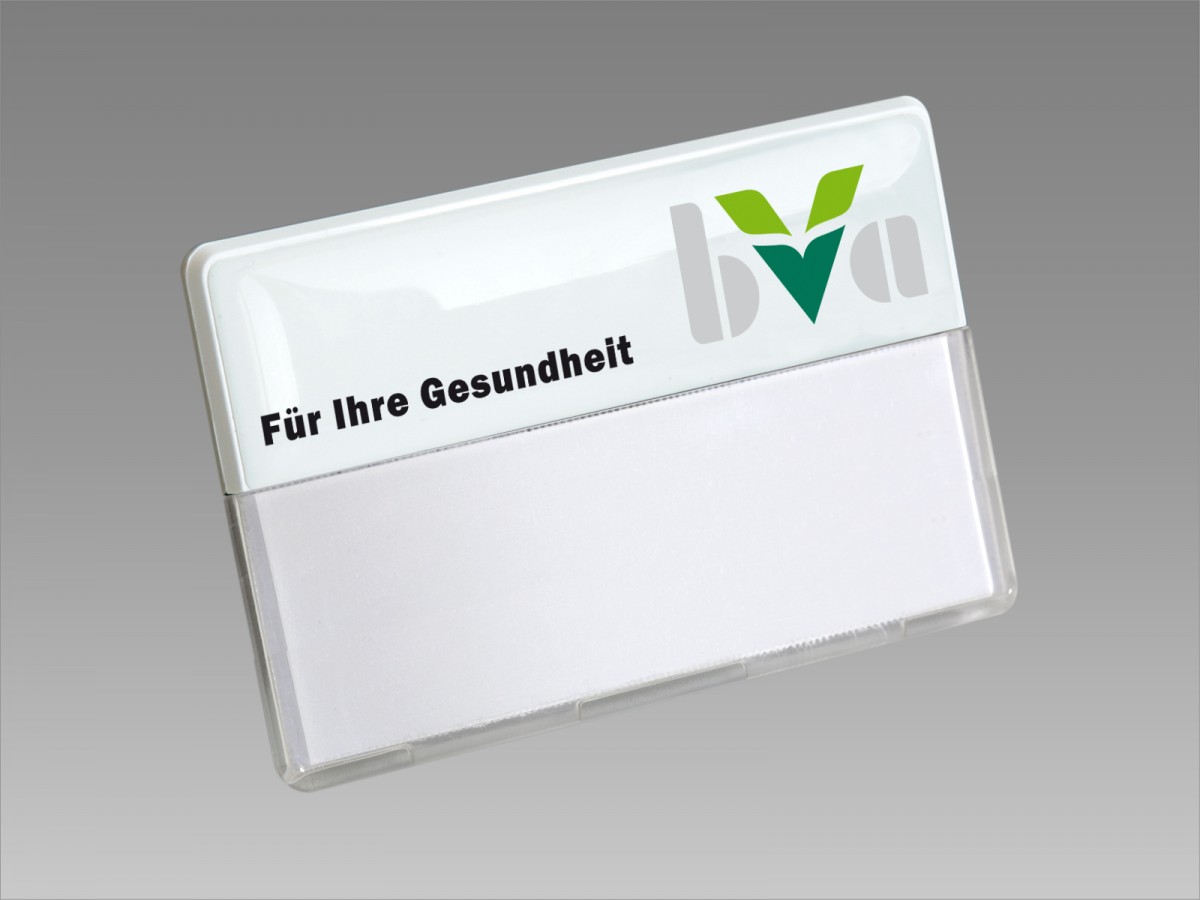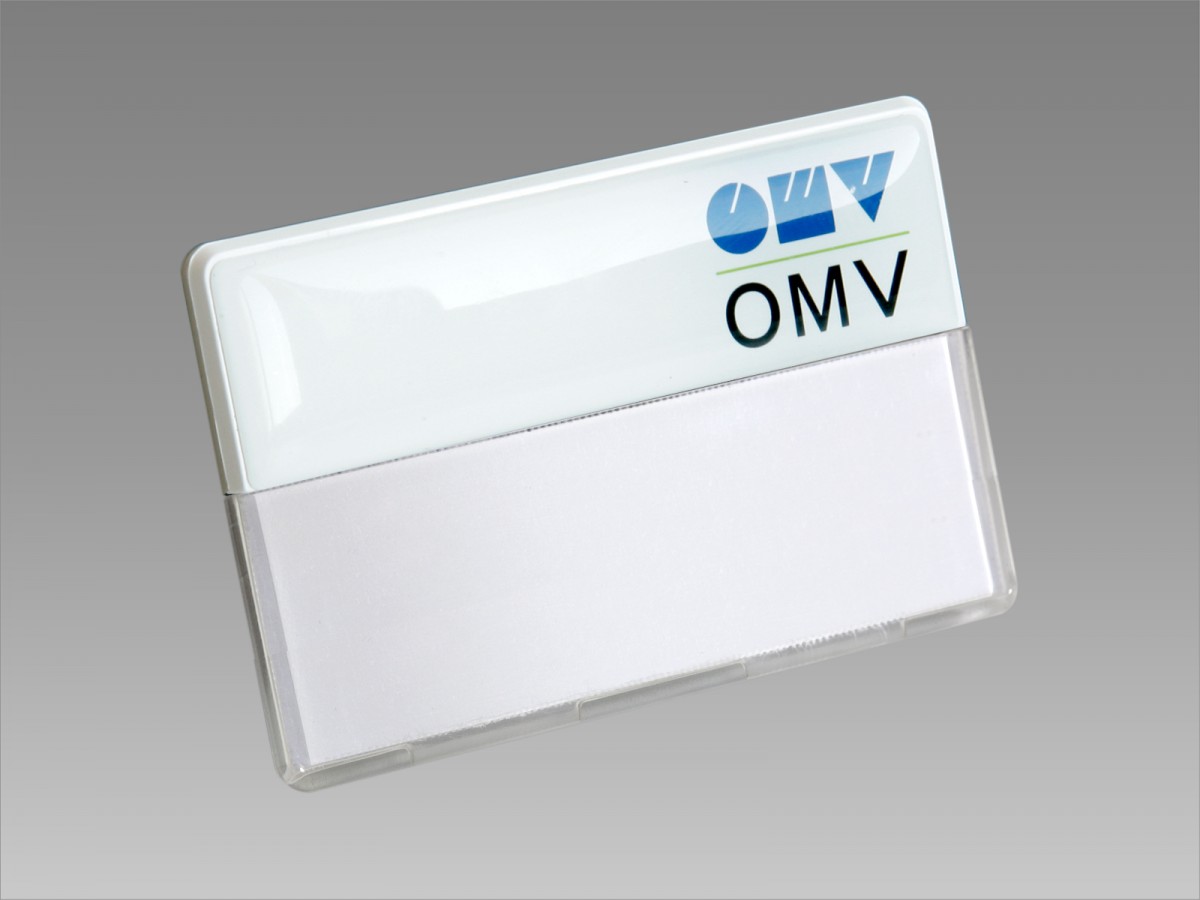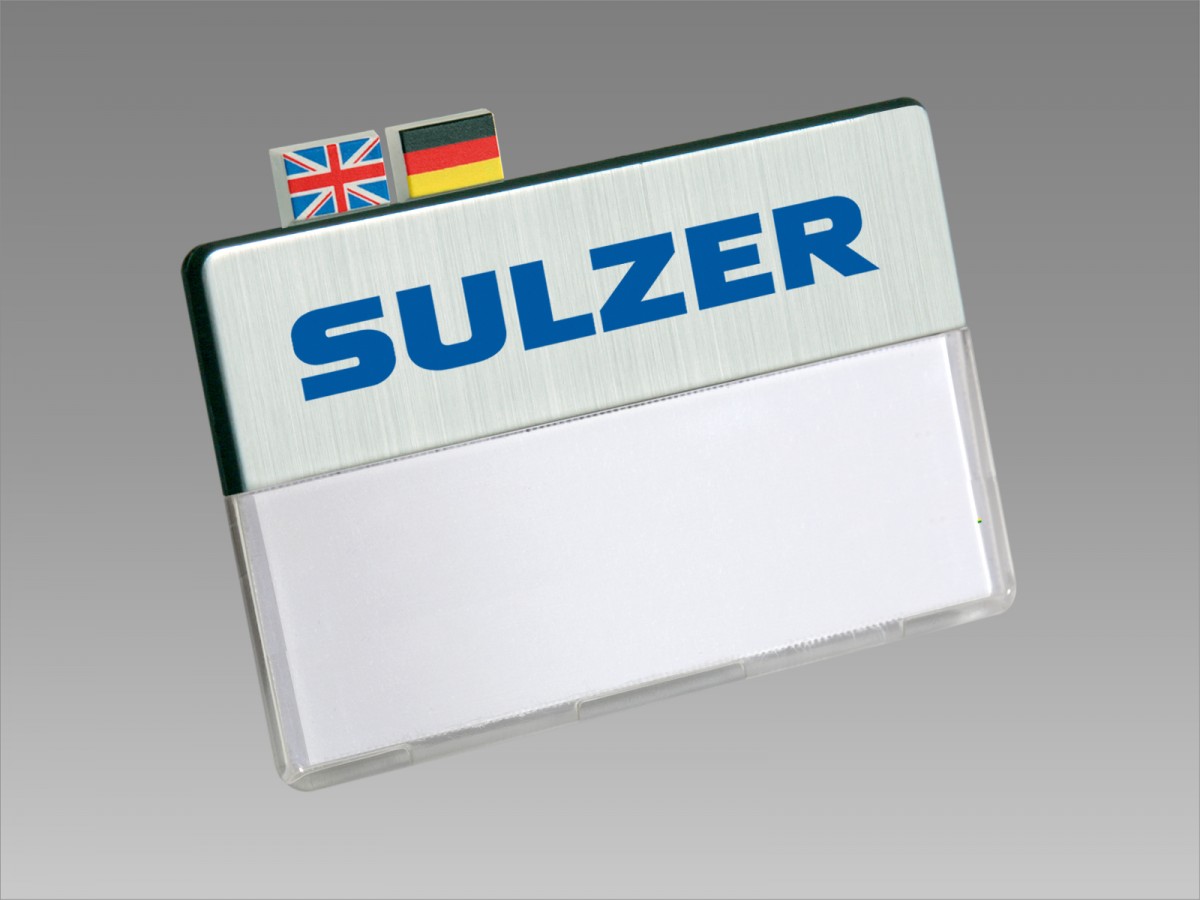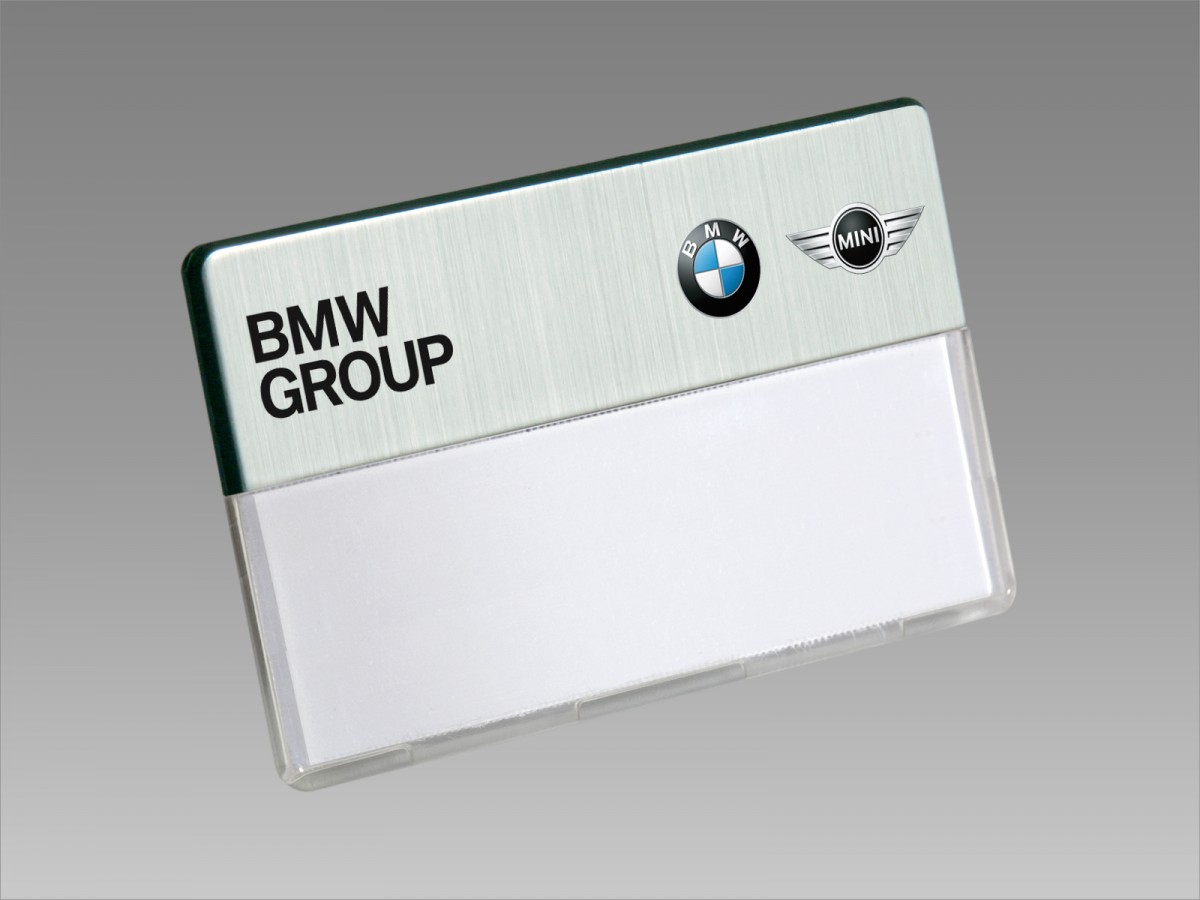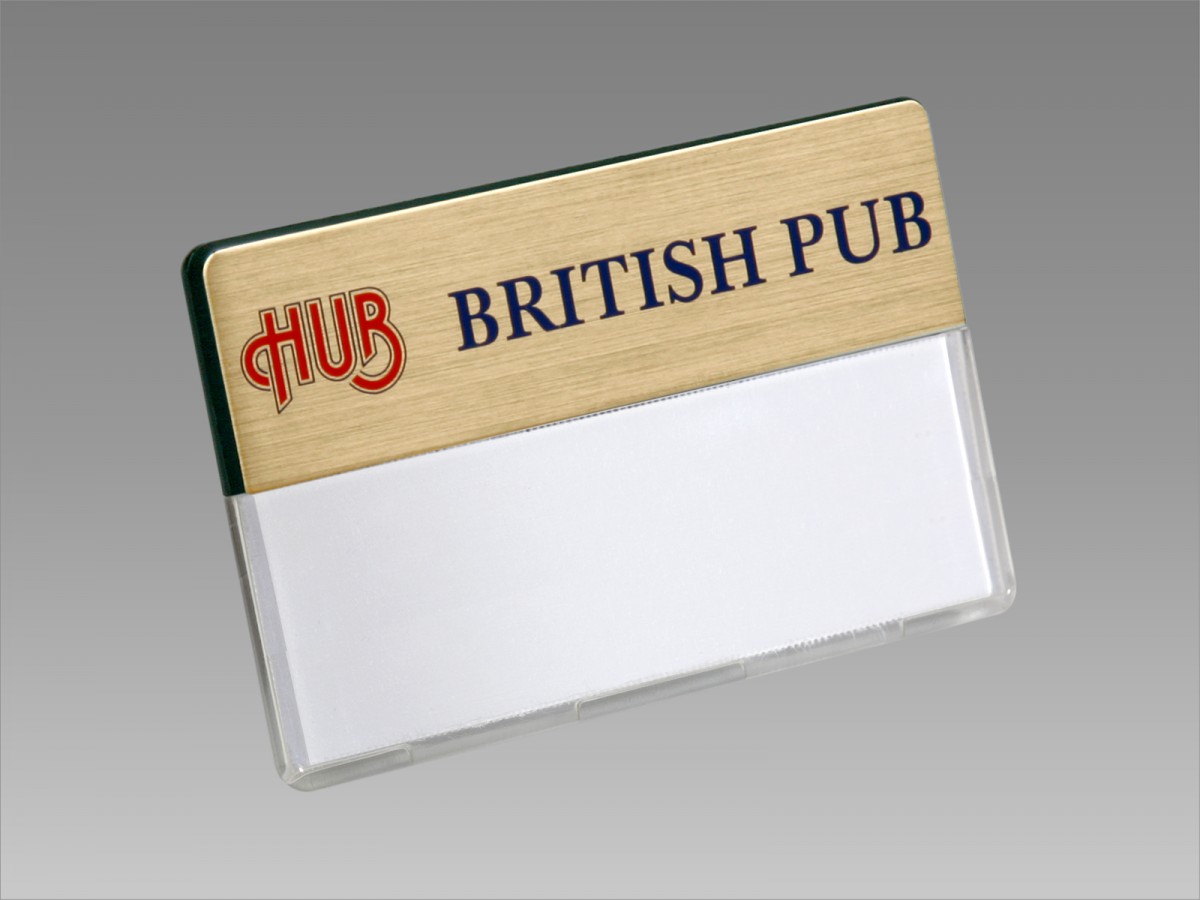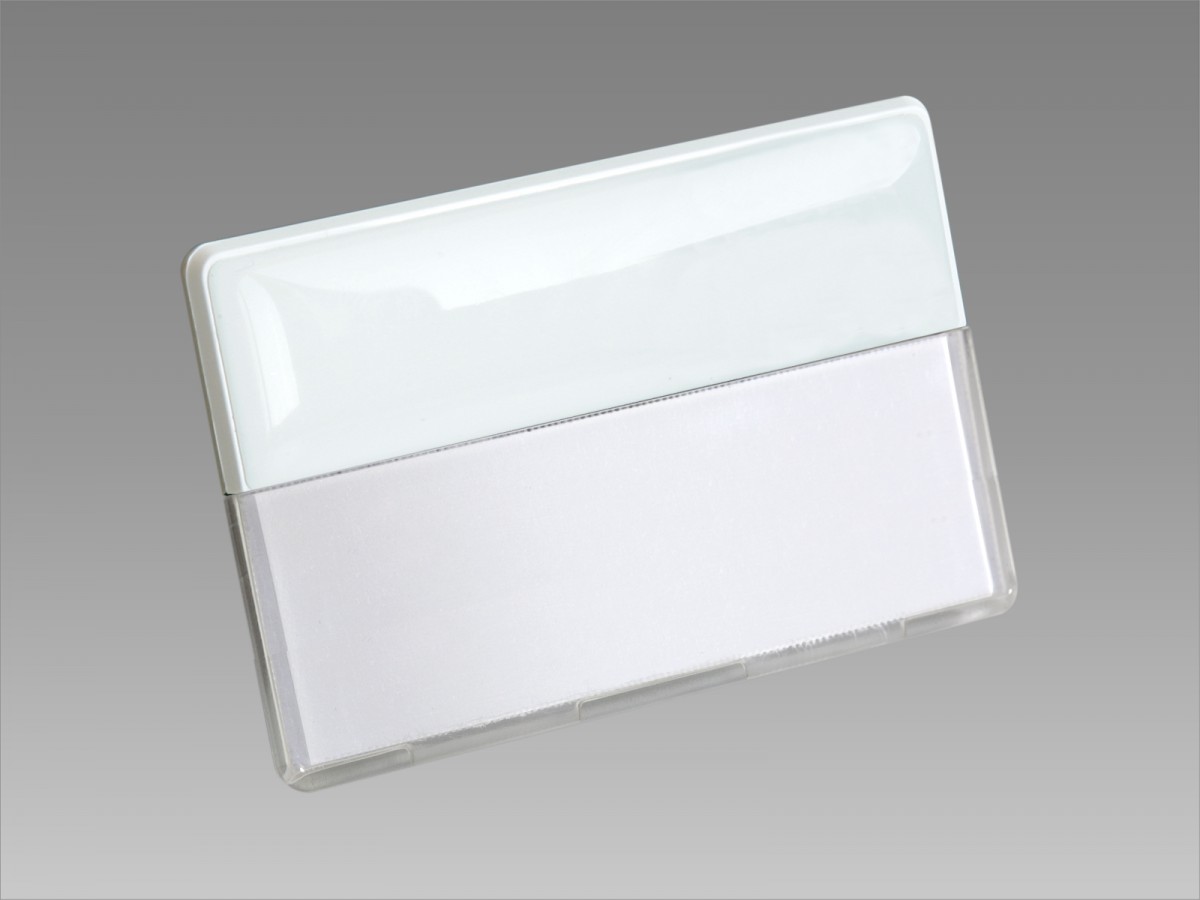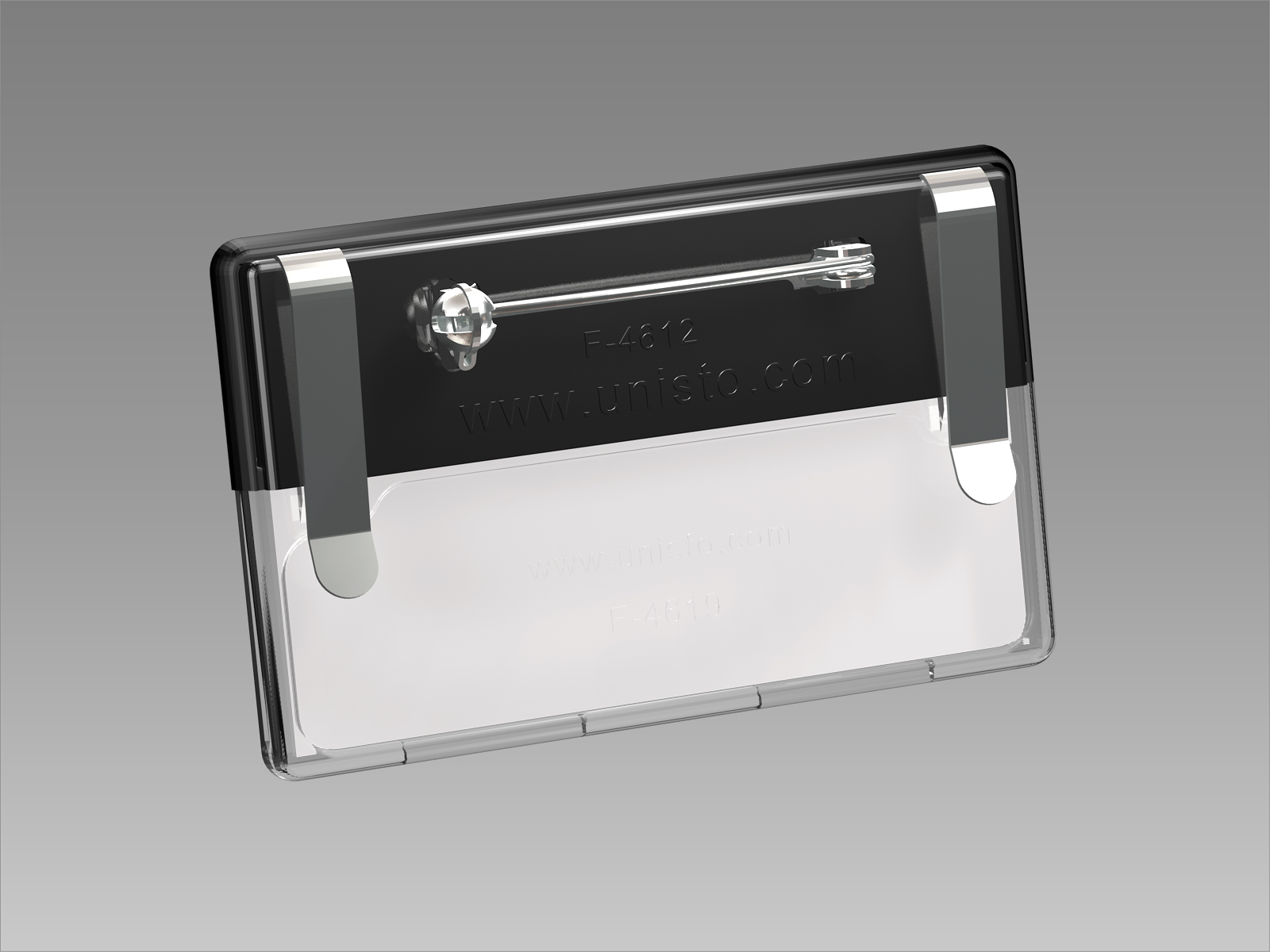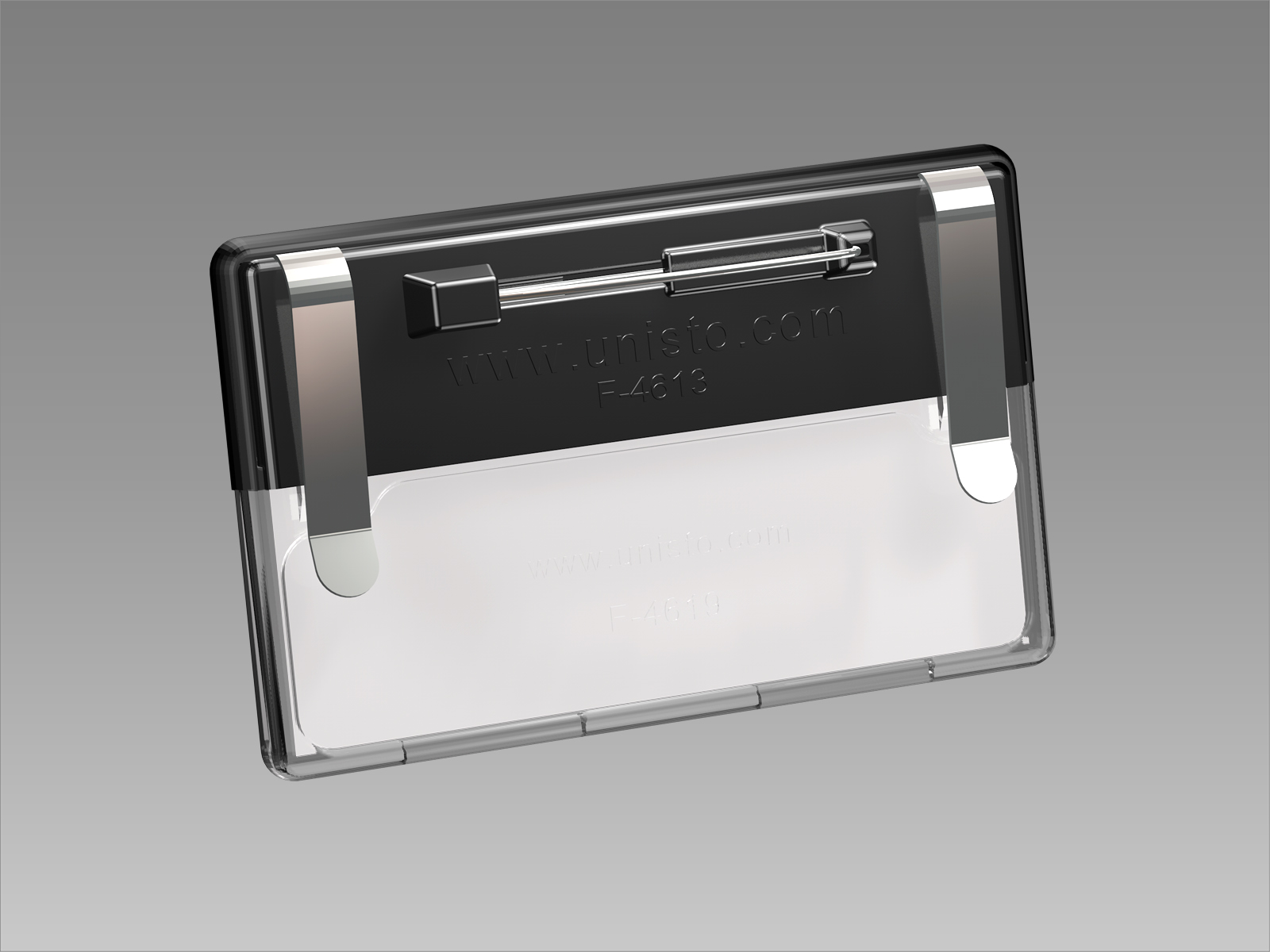 PRODUCT DESCRIPTION
A robust two-piece name badge with a transpaent protective name window.
The transparent name section is waterproof, protecting your name label from the elements.
Coated with a high quality metal foil finish in silver and gold brushed.
Also available in plastic white.
From 1000 pcs. up in different different colors available.
Ample space for a printed one or multicolour logo or advertisement possible.
White cardboard labels on perforated A4 sheet of 24 pieces.
Packed in blister trays of 25 pieces.
Standard fastening: safety pin & metal clips.
Other fastening systems on request.