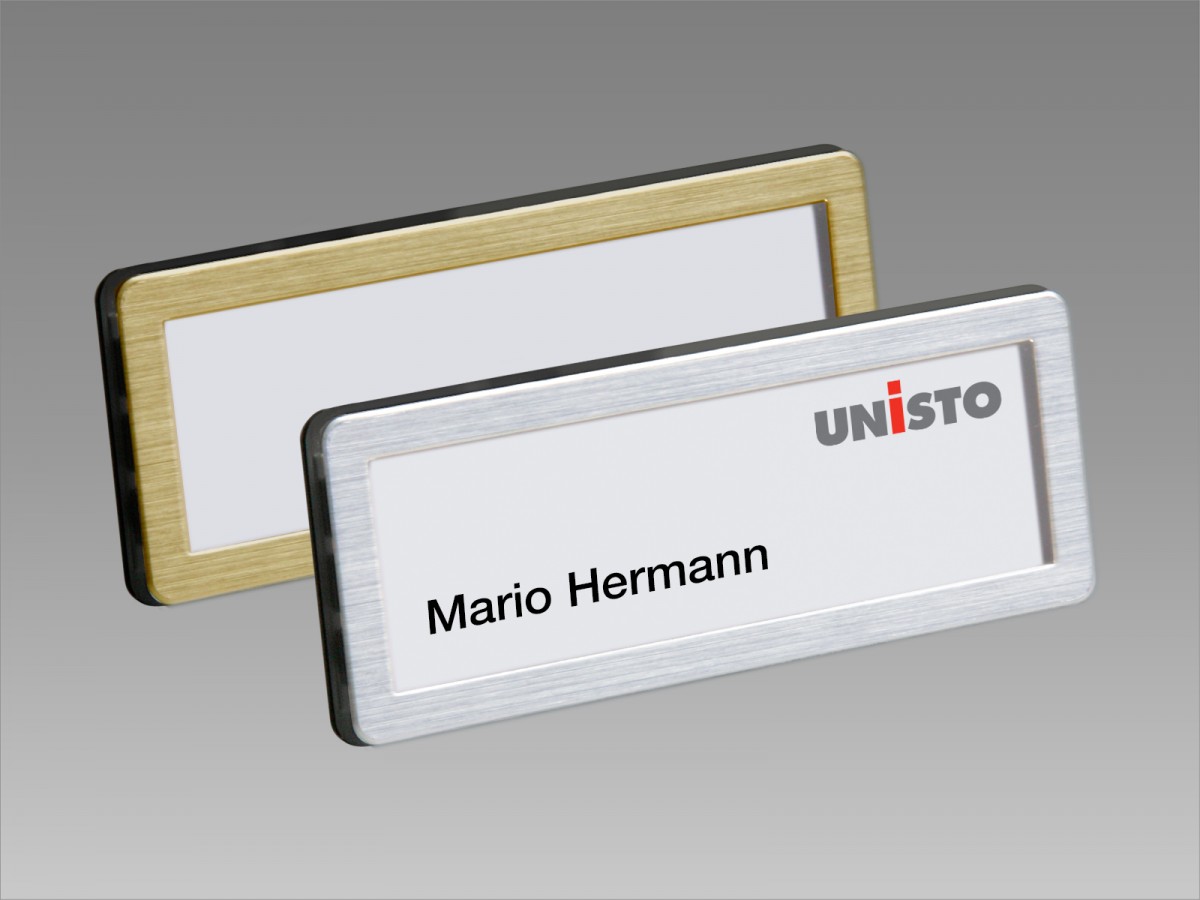 PRODUCT DESCRIPTION
Light weight framed name badge for immediate use when creating bespoke designs.
Top S5 offers amply space for logo, name and advertisement.
Coated with a high quality metal foil finish in silver or gold brushed with transparent lines.
White cardboard labels on perforated A4 sheet of 26 pieces.
Packed in blister trays of 25 pieces.
Standard fastening: brooch pin & metal clips.