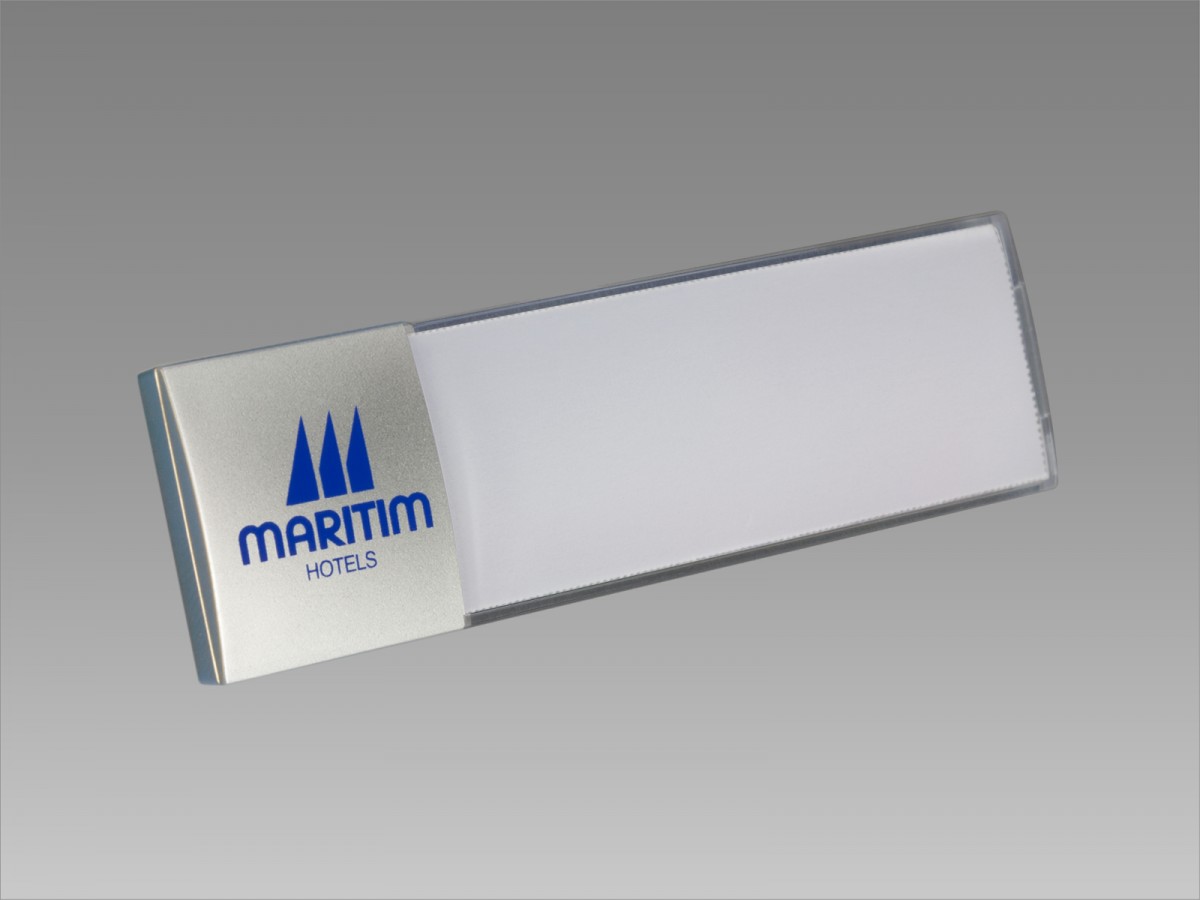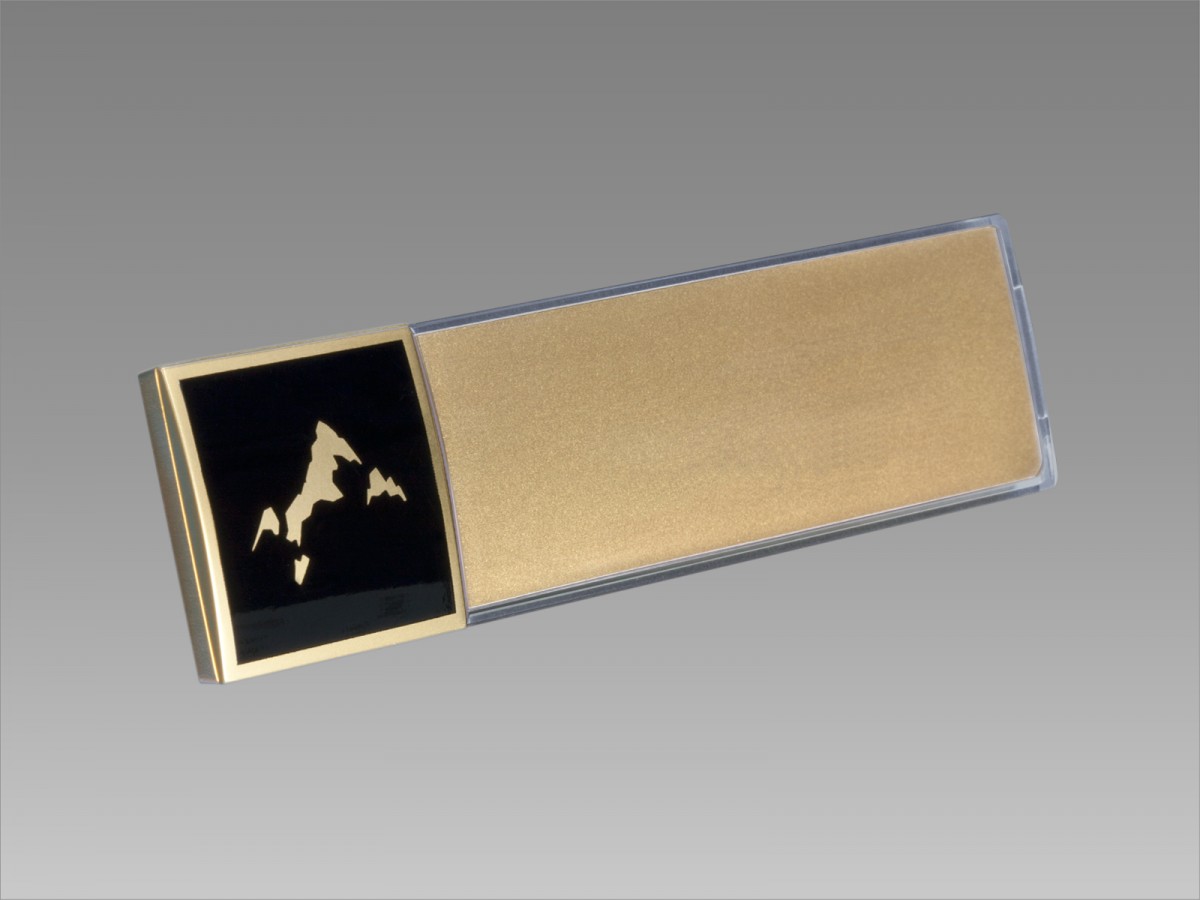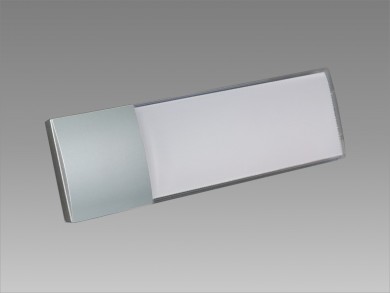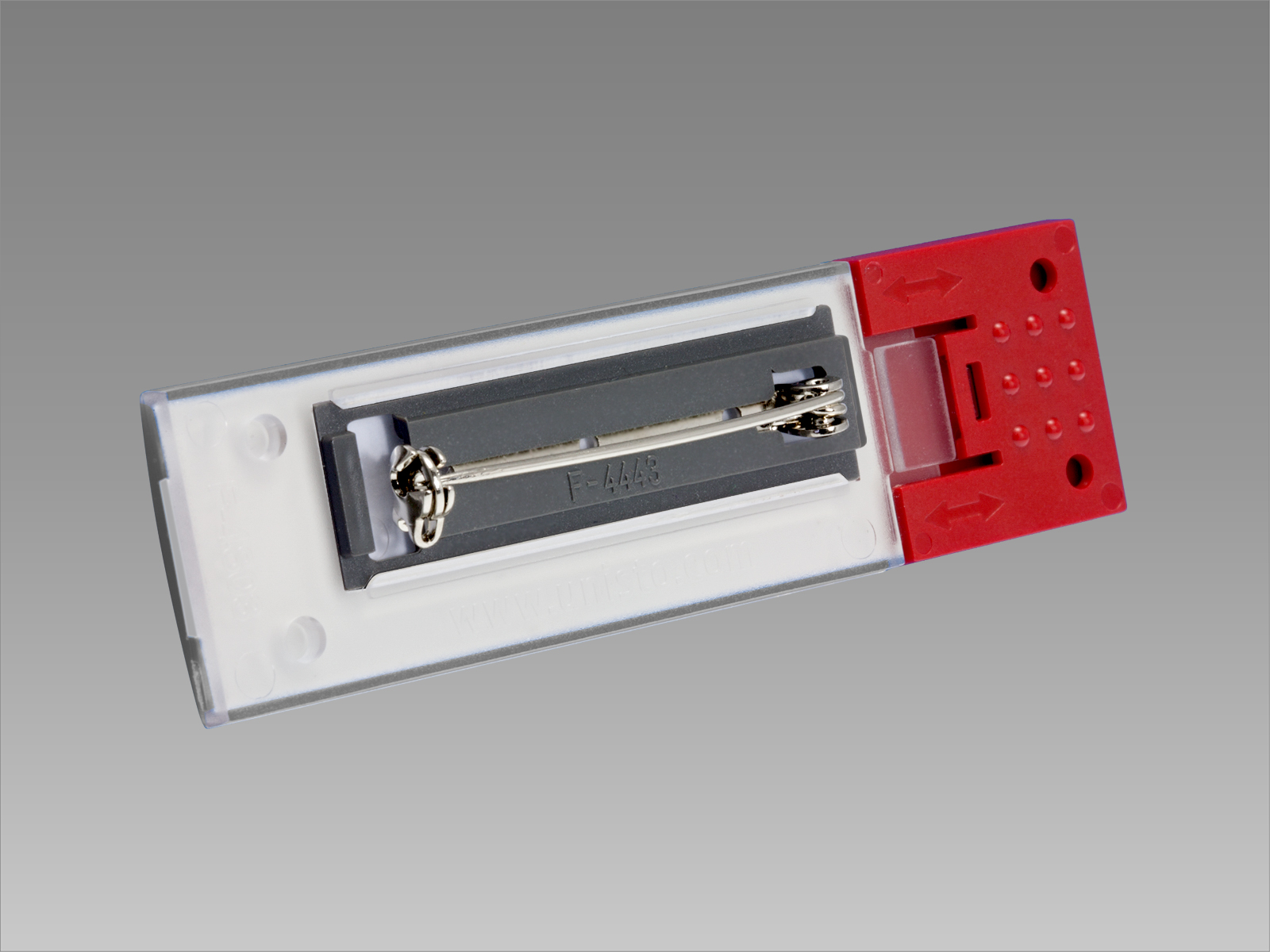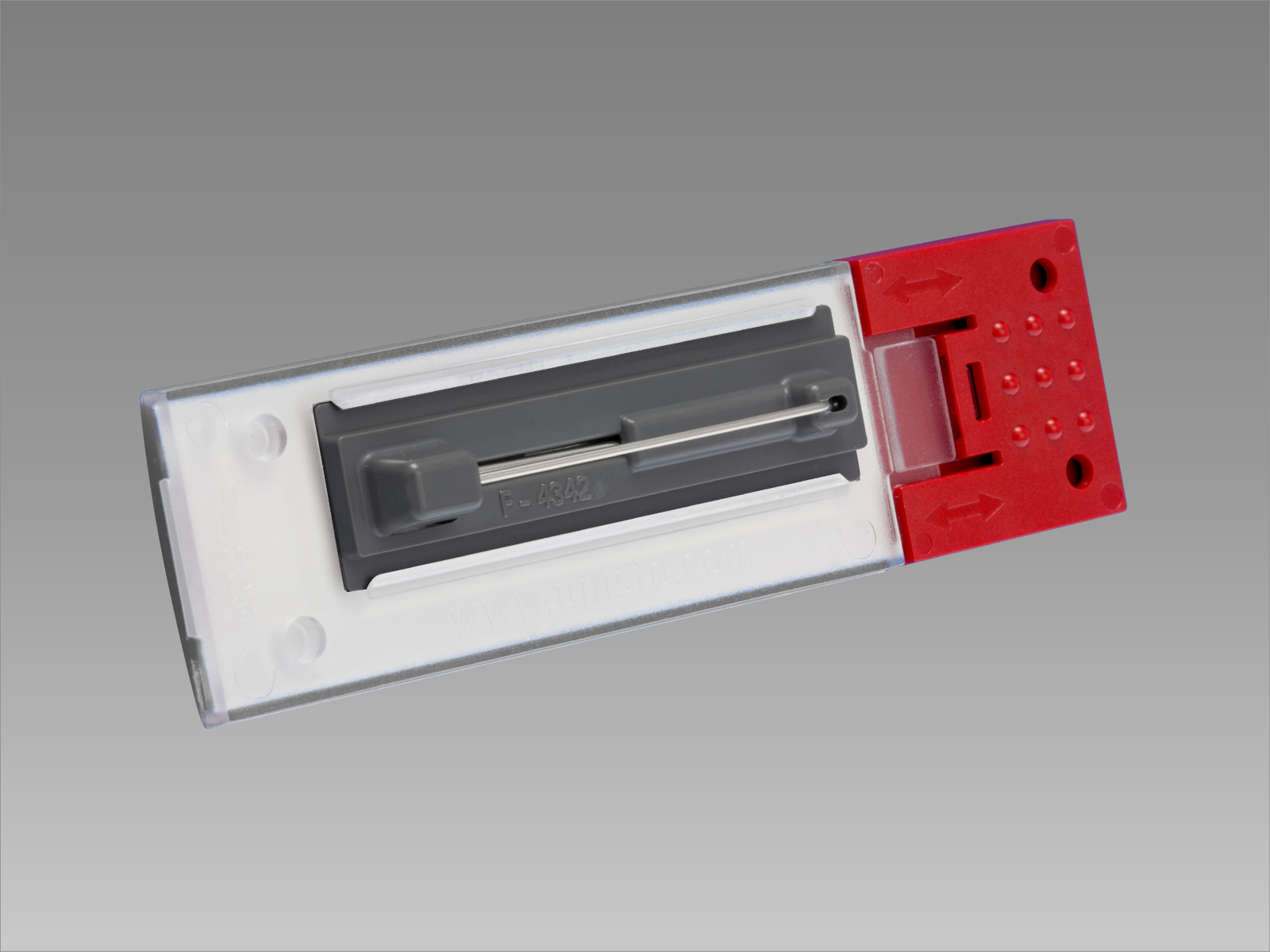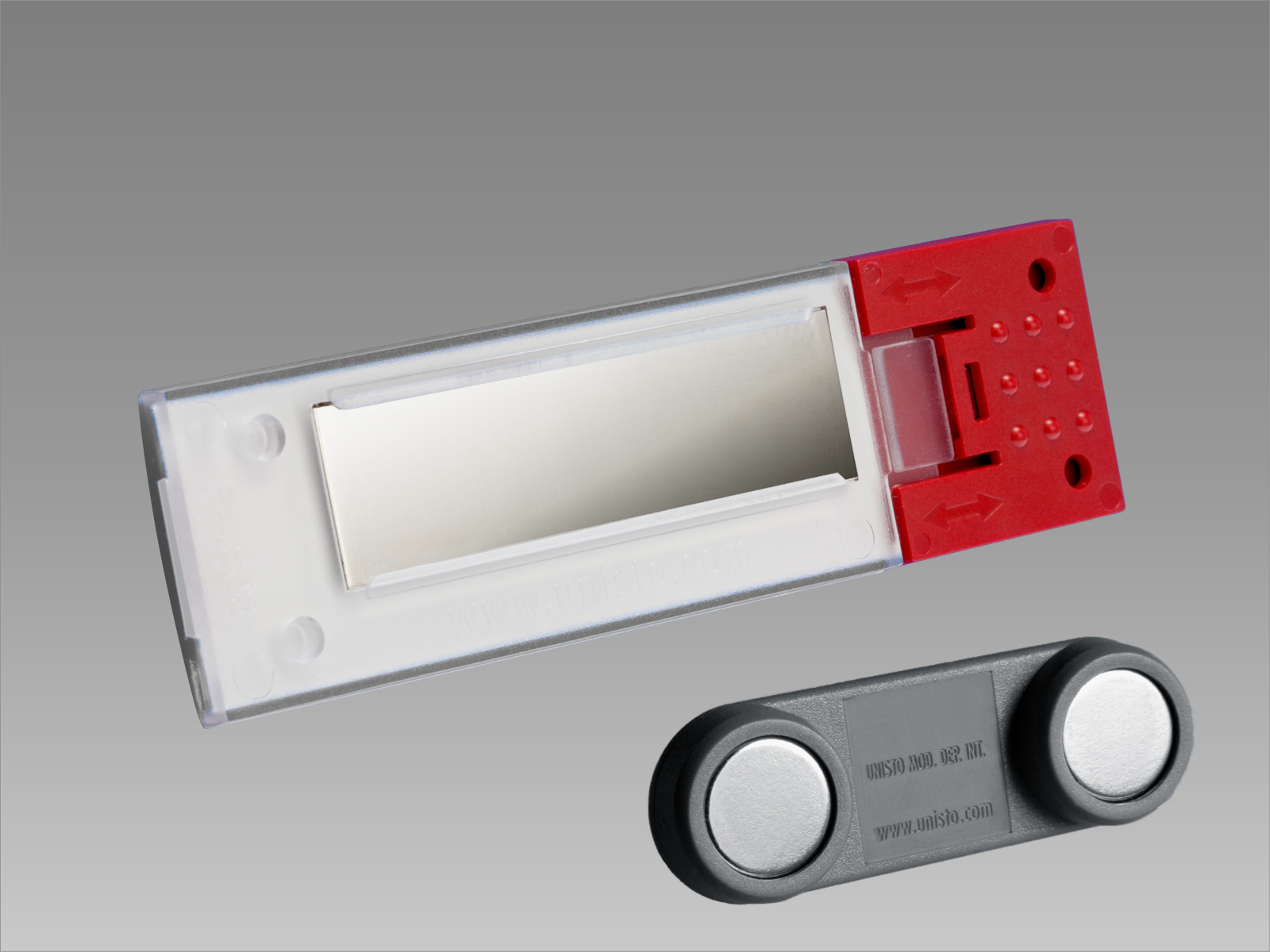 PRODUCT DESCRIPTION
Two-piece name badge with a slight spherical shape and glossy transparent name section.
Logo section: full metallised in silver matt.
On request, also available in either gold matt or in a glossy silver or gold finish.
Name section format approx. 56 x 21.5 mm: high quality transparent plastic.
One or multicolour logo or advertisement possible within logo section format approx. 20.5 x 21.5 mm.
Name label is protected against humidity and elements.
Our recommendation: If you want something more eye-catching, choose from either our gold or silver refined name labels.
Creating something unique with our name engraving.
White cardboard labels supplied as standard on perforated A4-sheet of 39 Pieces Name badges packed in blister trays of 30 pieces.
Standard fastening: safety pin.
Other fastenings on request.